24 – 30 SEPTEMBER 2021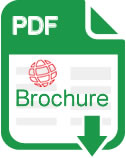 Let's welcome spring with a fantastic tour to the North West of NSW.
We visit the vast plains of the cotton and wheat farms, to the natural beauty of the Mt Kaputar and Warrumbungle National Park and 'The Ridge', black opal country.
Come along and join us on this amazing tour full of amazing scenery and warm country hospitality.